PDM-1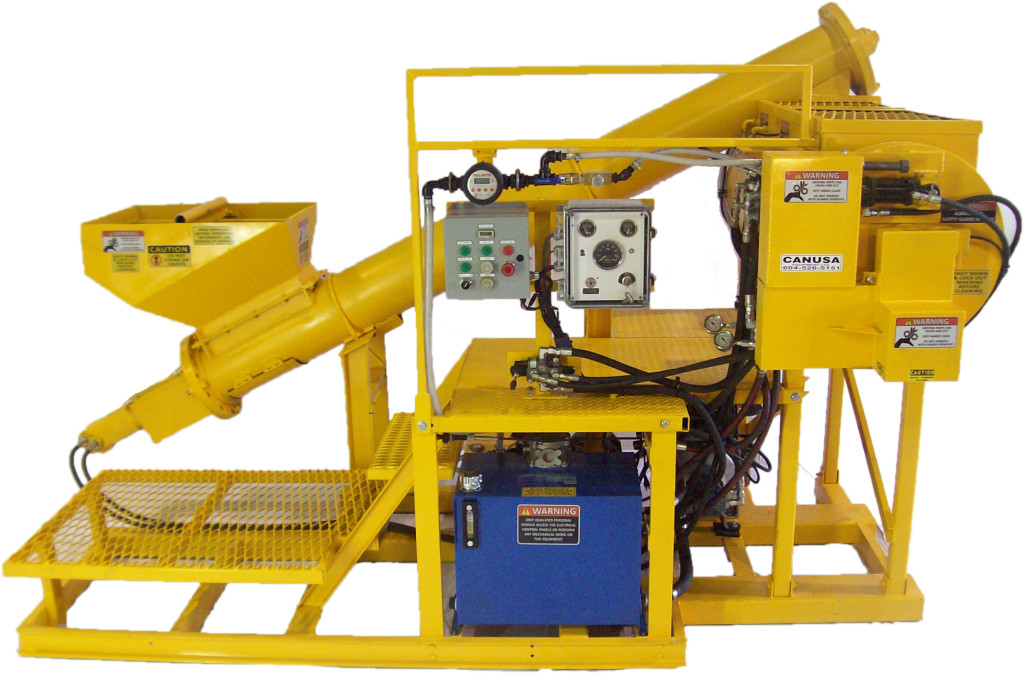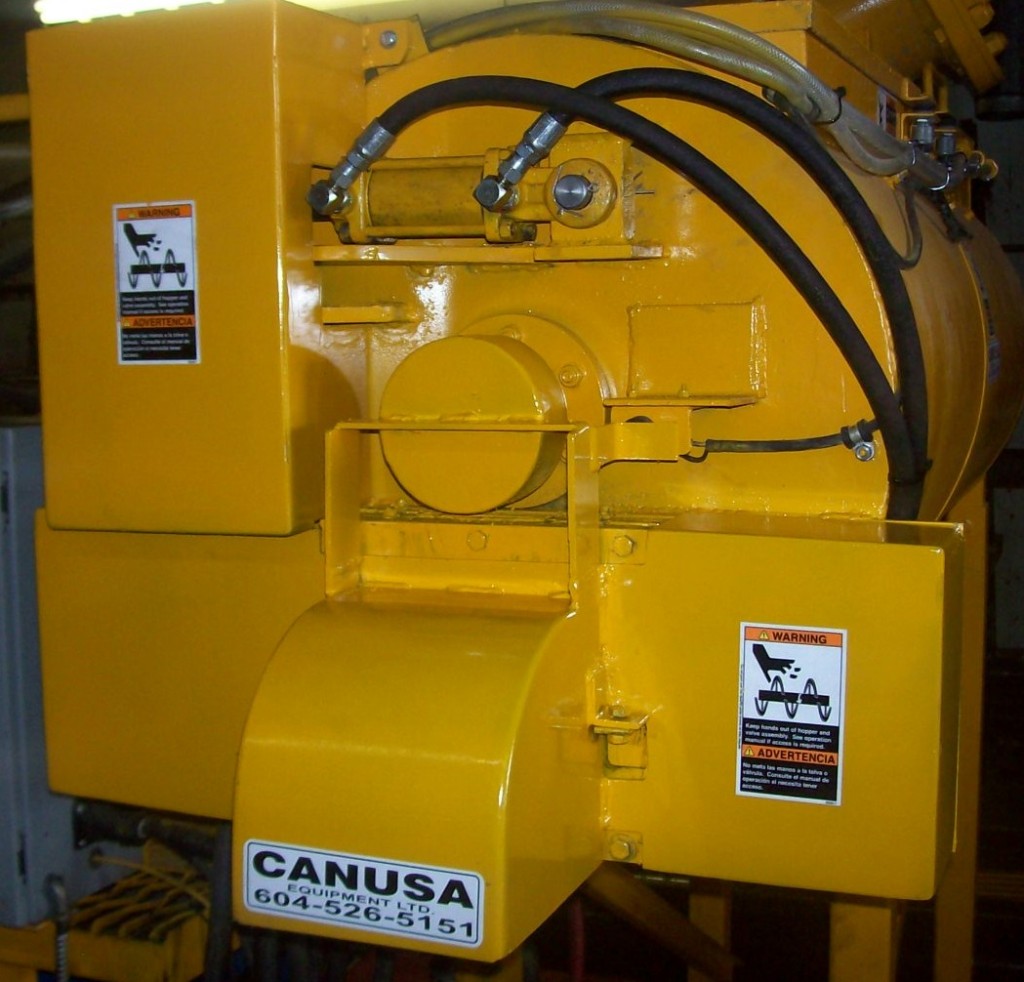 The out let gate is operated with one manual hydraulic hand valve so that the position can be set for the volume of material required in the use of wet mix designs. For the operation of predampening for dry gun use this gate is left in the full open position.
Videos (Best viewed using VLC, Realplayer, Ipads):
The coarse material in the inlet hopper is a ½" to ¾" aggregate shotcrete mix with 60 lbs of wire per yard. With our machine design the material gets broken up in the auger screw section drops in to the mixer as a light powder where water is added to give you a DAMP SAWDUST TYPE MIX (5% moister content) or up to a 5 inch slump mix. Note all mix designs can be metered and recorded for future use over and over again.
(CLICK image to open video) Watch on You Tube: Hopper video
This video clip is showing the predampener discharging at a rate of 1 ½ yards per hour. The rotational speed of the conveyor (Auger Screw) is 6 RPM. The mixer chamber rotational speed is low at 38 RPM. Job site testing showed 10 yards per hour capacity can be maintained with no problems predampening but the dry gun hose size of 2" limited production to 9 yards per hour. No water was added to this mix in this video so that we can demonstrate the use of the wet mixer See other two videos of wet mix.
(CLICK image to open video) Watch on You Tube: Dry Mix video
The part one and two wet mix video shows the use of the hydraulic operated slide gate for wet mix design. This demonstration is to show the machine producing a 3 inch slump. Slumps can range from the predampening stage to 5 inch if required.
(CLICK image to open video) Watch on You Tube: Wet Mix Part 1 video
Wet mix video Part 2.
(CLICK image to open video) Watch on You Tube: Wet Mix Part 2 video
Diesel powered predampener mixer loaded with super sacks for continues feed in to a Reed dry gun using a 2 inch hose for a delivery system.
(CLICK image to open video) Watch on You Tube: Diesel powered predampener video
Once you have the machine set up. All it takes is one push button to operate the machine. It will predampen for your dry gun or wet mix your materials for a concrete pump.
(CLICK image to open video) Watch on You Tube: Diesel powered predampener 2 video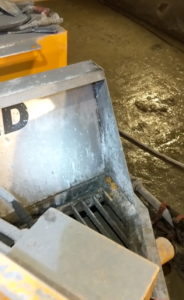 (CLICK image to open video) Watch on You Tube: PDM-1 Wet mix operation in to Reed C50ss pump video
Specification Tables:
APPLICATIONS:
Refractory, Shotcrete, Gunite, Tunnels, Mines, Concrete Repairs.
PROCESS TYPE:
Dry Mix / Wet Mix
PERFORMANCE:
Maximum volume outputs*
DRY/ 22000 lbs per hour (9979Kg)
WET/ 10 yards per hour @ 2.5" slump (7.65CM/63.5mm)
MATERIALS:
Bag or tote bag premixed material
Maximum Aggregate size 3/4 inch (19mm)
Compatible with wire and fibreglass fibres
POWER:
20HP (14.9Kw) 60Hz/ 3Ph/ 230/460/600v Electric Motor
STANDARD MOUNTING:
Skid
DIMENSIONS and WEIGHT:
Length 136" (3454mm)
Width 91.5" (2324mm)
Height 87.25" (2216mm)
Weight 3550Lbs (1620Kg) (Approximate)
MOVING:
Forklift / Crane (Lifting Kit Included)
OPTIONS:
Diesel Powered, Tote Bag Holder with Plat Form, Radio Remote System
FEATURES:
The machine can be supplied with bags with the use of a bag breaker. By changing out the hopper screen to a tote bag screen totes can be supported over top of the hopper and used as well. The hopper opening will allow for the wide throat bags to be used.
One switch will turn on and off the unit for operation. For safety all guards have safety switches that if tripped turns off the machine. It has an E-stop circuit that must be reset in order to operate again.
One man operation
One switch for total on off operation
Can be operated by radio remote
Both wet mix and dry mix operation
Has extra 115 volt 15 Amp power outlet to operate lights or tools
Can be disassembled and reassembled to be put in to mine shaft elevators
Has lifting eye kit and can be moved by fork lift at mixer end
No wasted material and very minimal dust
Digital flow meter to measure water
Revolutions counter to meter volume
Volume controls to meter speed of conveyor and mixer
Precise needle valves to meter water to mixer tub
Manual over rides in case of emergency
Forward and reverse functions for easy clean up
* Based on conveyor and mixer speed, material, water content and concrete mix design.
Specifications subject to change without prior notice. Weights vary with options selected. Photos for illustrative purposes only. Refer to operations manuals for safe and proper operation.