SCANRECO RADIO REMOTE SYSTEMS
If you require a safe and reliable radio remote systems for your equipment give us a call.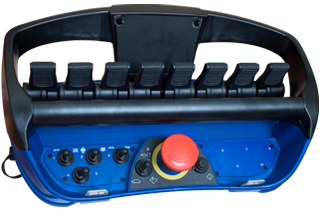 Here at Canusa Equipment we can help you set up any type of equipment that you are operating to work with a radio remote system. All brands and types of concrete pumps, cranes, rock crushers, tow vehicles or any device or equipment that you would like to operate from a distance. Another area of business we support is the special effects department in the movie industry.
We are here to work out what you want to operate. Program the unit to fit your needs and assist in the installation process. If require we can take care of the whole installation.